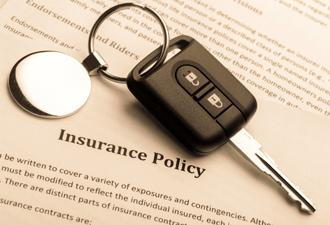 New Jersey is a hybrid no-fault state for automobile insurance, giving motorists the option of choosing less expensive no-fault insurance with only a limited right to sue or more expensive insurance with full rights to personal injury compensation. You must decide between:
Basic policy — This no-fault plan requires you to carry a minimum of $5,000 in property damage liability and $15,000 in personal injury protection (PIP) per person, per accident. The basic policy does not require you to carry liability insurance. But, if you don't have liability coverage, you may be personally liable for losses not covered by another person's PIP. Under the basic policy, your remedy for an injury is to file a claim with your own insurer. You can recover your medical expenses and income losses up to the limits of your policy, but you cannot recover compensation for your pain and suffering or other noneconomic losses unless you suffer what the law defines as a "serious injury."
Standard policy — This more expensive insurance includes bodily injury liability starting at $15,000 per person and $30,000 per accident. You may choose a cheaper "limited right to sue" option for this insurance, or you can opt for the more expensive "unlimited right to sue." The limited right to sue means you can only sue for noneconomic losses when you suffer a serious injury. With the unlimited right to sue, you can sue for pain and suffering for any injury.
No matter what type of policy you have, you may sue if your injury involves:
loss of a body part
significant disfigurement
significant scarring
a displaced fracture
loss of a fetus
permanent injury, meaning the affected body part has not healed to allow normal function, and is not expected to
death
We recommend drivers retain their full right to sue and carry as much insurance as they can reasonably afford, for the following reasons:
If you are liable for an accident and do not have sufficient coverage to pay a judgment, an injured party can attach your assets, including your home or your business, and can even garnish your wages until the judgment is paid.
Losses even for an injury the law does not regard as serious can exceed the levels of your PIP coverage
An injury the law does not regard as serious can still involve significant pain and suffering, for which you should be compensated
If you have given up your right to sue, you have no way to recover your deductible
Each driver must make a decision based on their own financial circumstances, but it's important to be aware of how each choice could impact your future.
If you've been injured in an auto accident in Bergen County or anywhere in New Jersey, consult an experienced personal injury attorney at Seigel Law as soon as possible. Contact us online or call 201-444-4000 today for a free case evaluation.